Quality Air Duct Cleaning Services in Port Chester, NY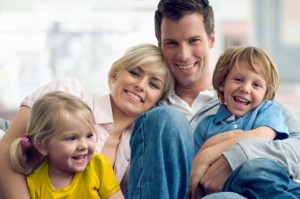 trive to maintain the cleanest indoor air quality possible in your home; otherwise, you could expose yourself and your family to a host of health problems. Fortunately, you can count on the Port Chester pros at Nu-Wave Air Conditioning & Heating to help you enjoy clean indoor air quality thanks to the services we offer:
Air duct cleaning
When handled regularly, this service ensures your home's overall air quality is clean
Air filters
Filters prevent harmful contaminants from circulating throughout your home
Whole house humidifiers
A bit of moisture in your indoor air provides many health benefits
Let's face it: you and your family are likely to spend most of your free time inside your home as many folks do, so it's important to ensure your home is a safe, healthy place to be. Our Port Chester air duct cleaning company will help to make sure your home is the safest, healthiest place for your loved ones with our indoor air quality products and services.
Your Port Chester Leaders in Air Duct Cleaning
Your air ducts account for much of the reduction in quality that your indoor air may suffer. This reduction occurs as mold spores, dirt, and grime develop in your air ducts. As they circulate throughout your home, your air quality is going to take a sharp nosedive.
You can prevent such a nosedive from occurring, though. Just invest in a once-yearly air duct cleaning from our Port Chester team. Handled on a once-yearly basis, this work . . .
Maintains a cleaner living environment
Improves your health by reducing allergens and airborne irritants
Neutralizes many stale odors in your home
Allows your air to flow more efficiently
Reduces your need for dusting, making upkeep easier
Keep Your Port Chester Home Comfortable with a Whole House Humidifier
There must be a certain moisture level in your home's air, or else you may experience respiratory problems, dry skin, headaches, and other issues. If you're struggling with dry air in your Port Chester home, give us a call today. We'll get the issue resolved and keep it resolved by outfitting your home with a whole home humidifier.
No matter which air cleaning service you need, we promise to provide our customers with the same unbeatable workmanship and customer service experience every time. Check out our customer reviews page to get an idea of the quality of work we consistently provide in the area. For more information about our prices and services, don't hesitate to contact us online or over the phone.
If you are looking for a duct cleaning company in Port Chester then please call 914-381-5764 or complete our online request form.