Are You Looking For The Best Duct Cleaning Company in Tuckahoe, NY?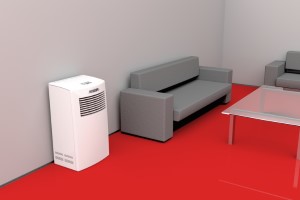 A dirty air duct causes your Tuckahoe home to have poor indoor air quality and can affect the health of people in the residence. Our duct cleaning company can help you with a number of solutions to improve the quality of your indoor air.
NuAir Solutions thoroughly cleans your ductwork including the heating and air conditioning system which can collect mold, fungi, bacteria and a variety of contaminants that can cause health problems. We also install air cleaners and humidifiers which work constantly to treat your entire home.
If you are interested in improving the indoor air quality of your Tuckahoe home, give our duct cleaning company a call to schedule service.
Air Duct Cleaning
A dirty air duct causes your Tuckahoe home to have poor indoor air quality and can affect the health of people who live there. To correct this, schedule a residential air duct cleaning service with our expert air duct cleaning company. This will remove these contaminants from your home's HVAC system to get the best indoor air quality.
Air Cleaners
We live in an environment crammed with various types of pollutants. Be it our house, office or hospital they are present everywhere. There may be all sorts of harmful microorganisms floating in the air in the form of bacteria and viruses. They carry dangerous diseases which are capable of spreading from person to person.
How do we prevent them from inflicting damage to our Tuckahoe households? An answer to this is in the form of whole house air cleaners which are capable of filtering out or killing these harmful pollutants and thereby purifying the air that we breathe.
Whole House Humidifiers
The humidifiers we install are easy to maintain and use. They work automatically to treat every room so you don't have to carry them around or keep filling them up with water all the time. If you are interested in getting balanced humidity levels inside your home to increase your home comfort, give us a call today for a consultation. We can help you select the right humidifier for your home.
If you are looking for a duct cleaning company in Tuckahoe then please call 914-381-5764 or complete our online request form.