Dynamic Air Cleaners & What Type of Problems They Can Solve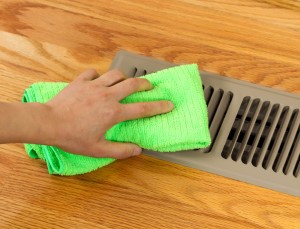 Dynamic air cleaners are highly efficient at cleaning indoor air pollution from your home. They work constantly by filtering the air as it passes through your HVAC system. The polarized filter will only need to be changed about every six months and maintenance is almost non-existent.
They need a 24-volt power input and are most often installed by professionals like our Westchester duct cleaning company at NuAir Solutions, especially when there is necessary wiring or a need to install a wider filter track.
Dynamic air cleaners are an advanced technology that can solve all types of indoor air pollution problems.
Key Benefits of Dynamic Air Cleaners
They work automatically to purify air in every room
They don't really need maintenance
Dynamic air cleaners are energy efficient
They are easily installed
They have a disposable low-static polarized media pad
Problems That Dynamic Air Cleaners Can Solve
Because of the polarized media pad and activated charcoal center screen, dynamic air cleaners can remove polarized particles that get larger as they are collected together. They can remove all types of indoor air pollution problems such as:
Persistent odors from pets, cooking, and tobacco use
Toxic volatile organic compounds (VOCs)
Mold and mildew
98% of germs, viruses, bacteria to .3 microns
Dust, dander, and larger particles
If you are looking for dynamic air cleaners in Westchester County then please call 914-381-5764 or complete our online request form.